MUSIC ON MAIN! Cat Janice 9/26/2020
MUSIC ON MAIN! Cat Janice 9/26/2020
September 26, 2020 @ 2:00 pm

-

5:00 pm
Music on Main is Old Town Fairfax's outdoor music event with a special musical guest – Cat Janice, brought to us by Earp's Ordinary. This is a 21+ only event.
Cat Janice takes influence from groups like Portugal. The Man, Alice Merton and Bishop Briggs and brings us high energy with snappy beats, thumping bass lines, and soaring vocals. "I want to make tunes that people bounce on their toes to!" says Cat.
Growing up in a musical family, Cat has always had a strong connection to music expression and learned to play violin and piano at an early age. She was classically trained for 18 years, spending time in orchestral productions, jazz bands, and in the theatre. Hailing from the Washington, DC music scene, she is surrounded by incredible musical diversity that influenced her eclectic musical style.
Cat is the winner of the 2019 Washington Area Music Award (WAMMY) for Best Rock Artist in the Washington, DC metropolitan area.
Ornery Beer Company will be serving a selection of their award-winning brews, you're sure to have a favorite.
Havabite will be offering service from a limited menu of their delicious Greek and Italian cuisine. Beverages, including wine, will be also available for purchase.
IMPORTANT INFORMATION ABOUT MUSIC ON MAIN:
** This is a safe event, with social distancing . Masks are required upon entry, and exiting, temps are taken at check-in, and contact tracing info is required of all guests, vendors, and staff. **
To ensure the safety of our guests and staff, tables will be spaced safely for proper social distancing from each other.
Tickets are available for pre-purchase only. There will be no tickets sold at the event. Seating/tables are very limited.
Guests will be seated at 7:00 pm (no sooner), and performance will begin at 7:30 pm. Guests will be seated at tables and asked to remain seated for the event for the safety of themselves and others.
Our Commitment to your Safety:
The Old Town Fairfax Business Association asks ALL guests, vendors, staff, and volunteers to follow public health best practices, specifically:
to avoid attendance if they have a fever and/or any signs/symptoms of COVID-19 or have been recently exposed to the COVID-19 virus
to self-monitor their temperatures prior to attending the event to decrease the potential of unintentional spread
Guests: to wear face-covering or surgical masks during the event where individuals will not be able to maintain appropriate social distancing, (greater than 6 feet of separation),when entering the event, and exiting event area.
Vendors, staff, and volunteers: MANDATORY to wear face covers for the entire event.
to respect barriers and fencing in place around seating and performance areas. Tables and chairs WILL NOT be moved from their designated areas.
to not congregate as the performance area will be designated with barriers to maintain proper distancing from all others
to use EPA-approved hand sanitizer available at each table
to provide Music on Main event organizers (Old Town Fairfax Business Association) with each attendees' full name, address, and contact number. This will allow the health department to contact all event attendees if exposure occurs.
The Old Town Fairfax Business Association thanks our Music on Main sponsor for this evening, Mara Hair and Mode. Mara is a lifestyle boutique; offering variety of hair services, makeup, and now clothing and accessories to style their clients from head to toe. We are pleased to partner with Earp's Ordinary, Ornery Beer Company, and Havabitefor bringing a little music to City Square on Main Street, in a safe and responsible manner.
We thank the City of Fairfax Economic Development Office for their assistance and support, among our many neighboring businesses and friends of the community, and look forward to seeing you at Music on Main.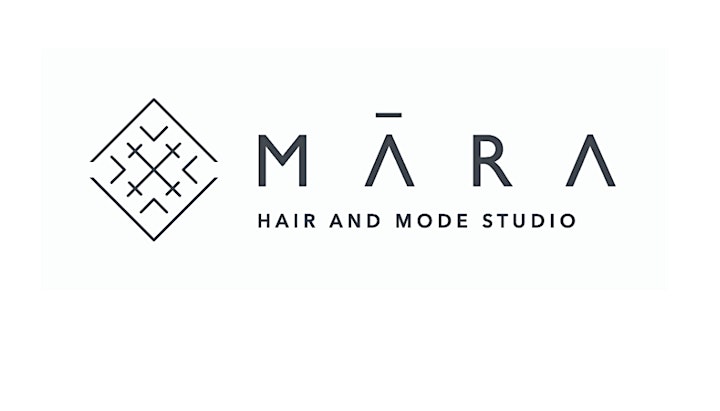 About our evening's sponsor, Mara Hair and Mode Studio
Founded by Jana Klavina in 2015, Mara Hair and Mode Studio strives to provide clients with perfectly crafted hair and clothing styles that match their dream look. Located in old town, this three-time award winner of "Best of Fairfax" serves its clients in a cozy, yet chic boutique, consisting of two floors: The Living Room and The Loft.Mara Mode Boutique opened in June of 2018 as an extension to Mara Hair Studio.
Mara is a lifestyle boutique; offering a variety of hair services, makeup, and now clothing and accessories to style their clients from head to toe. Everyone at Mara Studio has always been passionate about style and fashion, so opening the boutique seemed like the perfect addition to the hair studio. Mara is one of the first lifestyle boutiques in the greater DC area which makes them not only special, but also a destination boutique. Every day is unique at Mara because our team make our guests fall in love with their hair and style as much as we do!
© 2023 · Old Town Fairfax Business Association